Could producing power from incinerated garbage be good for the environment? Engineers explain why Australia is adopting waste-to-energy technology.
The city of Copenhagen is a picturesque metropolis that spreads over a series of natural and artificial islands along Øresund strait. Residents enjoy a high quality of life, in an easily navigable urban environment recognised globally for its environmental sustainability.
One local attraction enjoyed by residents of this bustling Scandinavian burg is the Amager Resource Centre (ARC), a facility in the neighbourhood of Amager East where residents can ski down a grassy slope, enjoy public gardens and make use of a climbing wall.
But ARC's principal reason for existence has nothing to do with recreation. The primary responsibility of this facility, nestled in the Danish suburbs, is burning garbage.
Lots of it in fact. In 2022, the Amager Bakke plant took in 533,000 t of waste, which it incinerated on site to produce energy for the surrounding community.
These waste-to-energy facilities are not unique to Denmark. They're well-established components of the circular economy infrastructure in a range of countries around the world, from Sweden to Spain, the UK to Japan.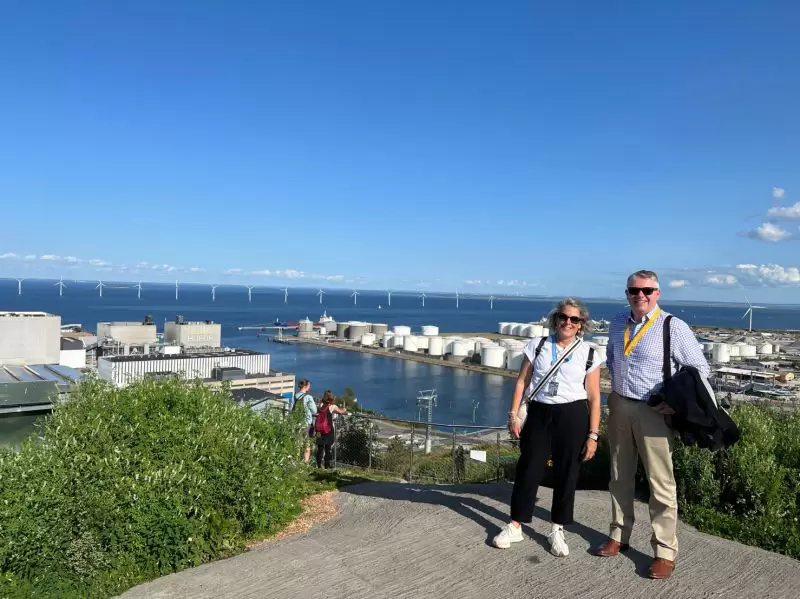 Now, after years of hesitancy and regulatory groundwork, the technology is coming to Australia; two plants are to begin operation in Western Australia next year, with other states to follow.
One of these, Avertas Energy in Kwinana, will power up to 55,000 Perth homes. Danish consultancy Ramboll is the owner's engineer, while operation and maintenance will be managed by waste disposal environmental services company Veolia.
Luke Holt FIEAust, a mechanical engineer and Ramboll Waste to Energy and Carbon Capture Head of Department in Asia Pacific, told create that one reason waste-to-energy facilities such as this one actually help to reduce greenhouse gas emissions is that the alternative — landfill — produces methane, a far more climate-intensive gas.
"In landfill, we have an anaerobic chemical reaction taking place," he said.
"Once it's covered there's no access to oxygen, so what we see is that carbon material breaks down into methane — CH4 — which is 20 to 30 times worse for the environment than carbon dioxide."
Alternatives to landfill
It is an unusual circumstance where emitting carbon dioxide is the better option for the environment. But Holt is clear-eyed about the limitations of the technology. Waste-to-energy is a circular economy solution that works in tandem with other approaches.
"Let's not fool ourselves: the amount of waste we generate is more than we probably should be generating and could be further reduced," he said.
"It's a better alternative than landfill [but] the waste hierarchy clearly indicates that we're better off to minimise our waste and recycle it, before we even consider putting it through an incineration facility or something that recovers the energy from the waste."
Waste-to-energy, then, is a backstop that delivers the cleanest and most efficient solution for garbage that cannot be recycled with current technology.
"We really only should be incinerating or burning waste which has had all of the recyclable material picked out of it and has had all of the food organics or garden organics taken out of it to be used in a more appropriate manner," Holt said.